Idag, 2 april, är det världsautismdagen och runtom uppmanas man att bära något blått för att visa sitt stöd för människor med autism samt deras anhöriga.
Jag ska givetvis bära något blått idag då detta är en av alla diagnoser som berör mig mycket och anledningen till detta blogginlägg är att jag tänkte tipsa om böcker där man stöter på autism.
Här kommer än så länge 6 stycken och jag tar tacksamt emot förslag på både svenska och engelska böcker så har ni några förslag är det bara till att kommentera :)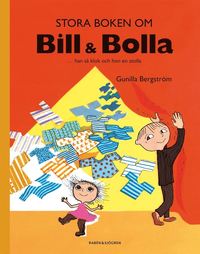 Bill får en lillasyster. Bolla växer för var dag, men inte till förståndet. Hon blir på sitt eget vis och inte lik någon annan. Berättelsen handlar om Gunilla Bergströms egna barn Pål och Boel, "han så klok och hon en stolla". Boel är utvecklingsstörd, och rimmen berättar om hennes liv när hon var 3–4 år. De har blivit närmast klassisk bredvidläsning på lärarhögskolor och pedagogiska institutioner, men är lika roliga och rörande för precis vem som helst Böckerna om Bill och Bolla har blivit tecknad film, dvd och flera teateruppsättningar.
Oskar Schell, 9 år, är uppfinnare, frankofil, origamist, datakonsult, smyckesdesigner och amatörarkeolog. Dessutom spelar han väldigt gärna tamburin och korresponderar med Stephen Hawking och Ringo Starr.
Morgonen den elfte september befann sig hans pappa högst upp i World Trade Center. Ibland plockar Oskar fram telefonsvararen med pappas sista meddelande som han gömt undan för sin mamma.
I en garderob hittar Oskar en vas med ett mystiskt kuvert i. Det står Black (med röd penna) på kuvertet, och i det ligger en nyckel. Han tror att det kan vara en viktig ledtråd i en av de lekar hans pappa brukade arrangera. Därför bestämmer han sig för att tillsammans med en 103 år gammal krigsreporter söka upp varenda en av de 472 Black - från Aaron till Zyna - som bo i New York, och ta reda på vart nyckeln går och vem denna Black är som kanske kände hans pappa.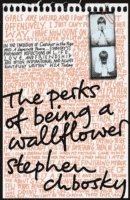 Charlie is a freshman. And while he's not the biggest geek in the school, he is by no means popular. Shy, introspective, intelligent beyond his years yet socially awkward, he is a wallflower, caught between trying to live his life and trying to run from it. Charlie is attempting to navigate his way through uncharted territory: the world of first dates and mixed tapes, family dramas and new friends; the world of sex, drugs, and The Rocky Horror Picture Show, when all one requires is that perfect song on that perfect drive to feel infinite. But Charlie can't stay on the sideline forever. Standing on the fringes of life offers a unique perspective. But there comes a time to see what it looks like from the dance floor. The Perks of Being a Wallflower is a deeply affecting coming-of-age story that will spirit you back to those wild and poignant roller-coaster days known as growing up.
Themes: Hi-Lo, Autism, bullying, peer pressure, self esteem. Low-level teen fiction tackling tough and gritty topics like foster care, rape, teen pregnancy and more. Series contains two silver medal winners for the Independent Publishers Book Award--and a Moonbeam Children's Book Award. Each novel is approximately 200-pages. Lexile Levels: 390 to 400. Ian Taylor lives a secret life. At school he's a varsity football player, dating one of the hottest cheerleaders on campus. At home he's his divorced mother's right hand, helping her to keep his younger autistic brother, Davey, in line. To Ian, Davey is a freak. And no one must ever know about him. But it's a game changer when Davey begins attending a special day class at Ian's school. Undaunted, Ian continues his charade of denying Davey's existence, even when Davey has massive public meltdowns. He internalizes his strong feelings--Screaming Quietly inside--until resentment, anger, and embarrassment force him to burst. But his love for Davey and his desire to man up eventually allow him to overcome peer pressure and fully own his life. Lexile Levels: 590. 212-pages.
Charlie Babbitt thinks he will get a lot of money when his father dies. However the money goes to someone he doesn't know - a man who lives in hospital and is the brother Charlie never knew he had. The two meet and so starts a surprising new life for both of them. A deeply emotional story and also a major film starring Tom Cruise and Dustin Hoffman.
Max Parkman, autistic and whip-smart, emotionally fragile and aggressive, is perfect in his mother's eyes. Until he's accused of murder. Attorney Danielle Parkman knows her teenage son Max's behavior has been getting worse-- using drugs and lashing out. But she can't accept the diagnosis she receives at a top-notch adolescent psychiatric facility that her son is deeply disturbed. Dangerous. Until she finds Max, unconscious and bloodied, beside a patient who has been brutally stabbed to death.