I detta inlägg tänkte jag dela med mig av böckerna jag läser just nu eller ja, den ena lyssnar jag på och den andra läser jag.
Lyssnar på – Please Don't Take My Baby av Cathy Glass:
'I'm going to love my baby and give her lots of attention,' Jade said. 'I'll show my mum she's wrong.'
Jade, 17, is pregnant, homeless and alone when she's brought to live with Cathy. Jade is desperate to keep her baby, but little more than a child herself, she struggles with the responsibilities her daughter brings.
Cathy is worried as soon as Jade arrives: she's never looked after a pregnant teenager before, but none of the mother and baby carers free, and – seventeen years old, seven months pregnant and homeless – Jade is in a desperate situation.
But Jade doesn't want to listen or advice and although her daughter is born safely it isn't long before Jade's in trouble with the police.
Cathy knows that Jade loves her daughter with all her heart, but will she be able to get through to Jade in time to make her realise just how much she might lose?
Läser – Best Kind of Broken av Chelsea Fine: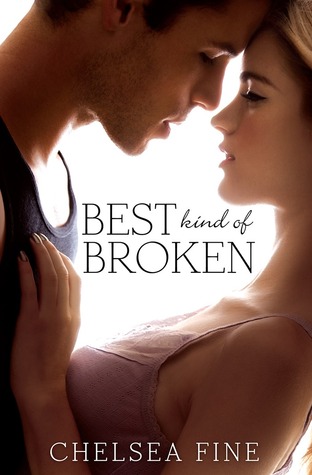 Pixie and Levi haven't spoken in nearly a year when they find themselves working―and living―at the same inn in the middle of nowhere. Once upon a time, they were childhood friends. But that was before everything went to hell. And now things are... awkward.
All they want to do is avoid each other, and their past, for as long as possible. But now that they're forced to share a bathroom, and therefore ashower, keeping their distance from one another becomes less difficult than keeping their hands off each other. Welcome to the hallway of awkward tension and sexual frustration, folks.
Get comfy. It's going to be a long summer.
Vad läser ni just nu?